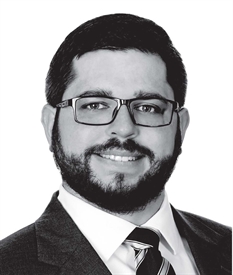 James Brandon Pruden represents a range of architects, engineers and business owners in professional liability disputes. He thrives on bringing issues to a swift and just resolution, and is favored for his client-service-oriented focus and dedication. He avidly pursues creative, efficient and cost-effective solutions.
James coordinates complex multi-party litigation disputes and represents design professionals in the defense of professional claims, project disputes, contract negotiation, fee collection, and board complaint responses. He also works closely with insurance carriers to quickly and economically defend and resolve conflicts, nimbly balancing all parties' interests.
With a longtime interest in construction law—his family has a history of residential homebuilding—James has devoted his practice to the subject, and is an Allied Member of the American Institute of Architects Dallas. A Midland native, he graduated cum laude from Texas A&M University, where he was in the Corps of Cadets and the Fightin' Texas Aggie Band, and received his Juris Doctor from the Texas Tech University School of Law. Prior to joining Fisk Alexander, he handled tax incentive and controversy matters primarily for construction and manufacturing clients at Alliantgroup.